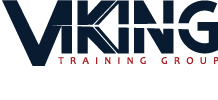 Delivering solutions for improving human performance.
Company History & Core Competencies
Founded in 2004, Viking Training Group, LLC is a privately held small business headquartered in the Orlando, Florida metropolitan area. Our location near the Orlando Research Park is strategically positioned for collaboration with the US Army PEO STRI, USMC PM TRASYS, and the Joint Training Integration and Evaluation Center executive offices, as well as other US government training activities.
VTG provides clients live training support, course of instruction design, field training, exercise design and support, cultural and linguistic training, role players, and training related services. VTG offers subject matter expertise and highly qualified staff who apply a broad range of critical skills required to support a wide variety of programs and projects.
Core Competencies:
• Providing military & law enforcement trainers with operational experience
• Small-arms marksmanship and CQC
• MOUT training
• Land warfare and small unit tactics
• Combat convoy and vehicle operations
• Designing course of instruction content
• Planning, developing, conducting and evaluating objective-based, scenario-driven exercises
• Project management in support of complex dynamic training initiatives
• Cultural and linguistic training
• Providing live training support in remote and/or austere locations